Integrated Sensor Platform (ISP)
Products
Integrated Sensor Platform for Autonomous driving
The Integrated Sensor Platform (ISP) of ANavS includes a large variety of sensors in a single platform: 3 Multi-Frequency, Multi-Constellation GNSS receivers, an industrial-grade IMU, a CAN interface for wheel odometry data, a barometer, two cameras, and a 3D LiDAR are all integrated into a single platform for easy and fast installation. The first camera provides images at very high frame rates with a global shutter. The second camera is a stereo camera with an integrated visual-inertial odometry. The 3D LiDAR point cloud data are processed by the ANavS SLAM (Simultaneous Localization and Mapping) to obtain precise position and attitude information. Moreover, semantic maps are determined by deep learning and further used to enhance the SLAM performance. The GNSS, INS and odometry data are tightly coupled in the ANavS sensor fusion, which is further enhanced by the position and attitude information obtained from the camera and LiDAR SLAMs.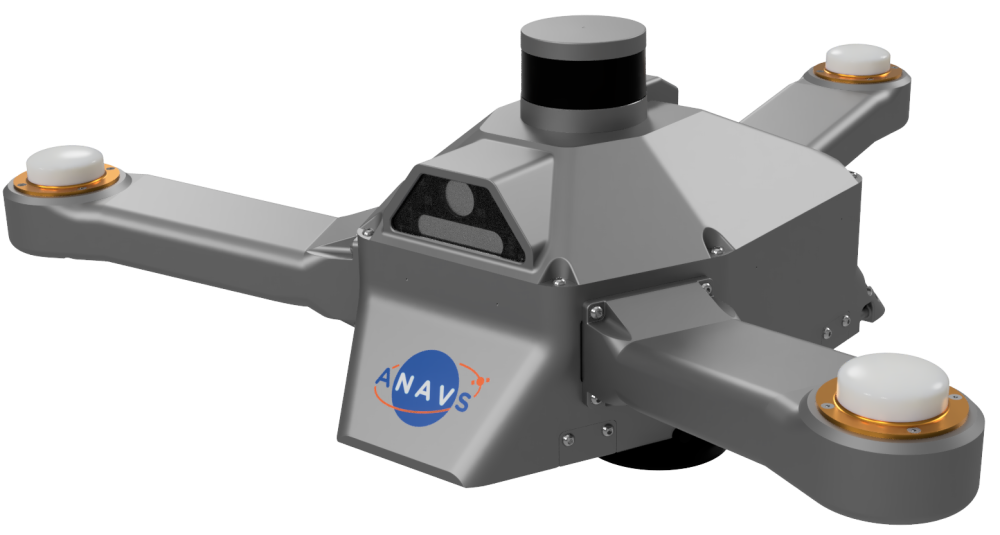 Accurate Position and Attitude
High Precision Maps (2D/3D)
Interested? Send us a request!
Receive more Infos of our ISP based on your needs!
Why should I use the ANavS® ISP?
The patented ANavS® tightly coupled sensor fusion provides real-time 3D-position, 3D-attitude (heading, pitch, roll), 3D-velocity and 3D acceleration information with an update-rate of up to 140 Hz.
The new Integrated Sensor Platform (ISP) stands for the combination of classical sensor fusion with artificial intelligence algorithms for autonomous driving, map creation and object detection/classification and includes all necessary sensors in combination with powerful processors:

Multi-GNSS, Multi-Frequency, Multi-Antenna setup
Inertial Sensors
Cameras
3D-LiDAR